Welcome to Billy doors – your garage door specialist since 1999. Here we will try to answer questions and hopefully help you understand about garage doors and openers [motors] and we show you REAL PRICING !!!!!
Garage doors, openers, and motors are vary dangerous. They can cause serious injury or death! Anyone that works on garage doors needs to have a license. My license # is 79115, and you can check

HERE

to see if anyone has a license. If they don't have a license don't use them! Don't end up using someone that does this to you – Catch a Contractor. Report a contractor HERE.
My EPA license information is
HERE
.
Check what year your home was built
HERE
By entering www.billydoors.com you understand that this is for information purposes only and we are not responsible for you or anything that you may do with this information. We will try to give accurate information, but we could still make a mistake so you need to be careful and remember that garage doors, openers, and motors are DANGEROUS AND CAN CAUSE SERIOUS INJURY OR DEATH.
Prices are subject to change without notice at any time and may not apply to all jobs. We may notify you that your garage door is too big or heavy for us to work on. We may also be unable to work safely on your garage door or it's parts if we think it's unsafe or if the job is too big and requires additional resources or if you have tried to replace or have worked on your spring system and we feel it is unsafe.
We only install our parts! We do not do any electrical work. We do not work with real estate agents, rentals, investment proprieties, or other third parties unless we have worked with you before. We do not work on commercial doors. We do not replace glass. We also do not go into crawl spaces or attics. WE DO NOT COME OUT FOR FREE ESTIMATES. WE DO GIVE REAL PRICES ON THIS SITE.
HOURS
Monday to Friday 7:30 to 4:30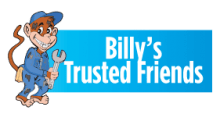 Saturday 7:30 to 12:00
Sunday CLOSED
We will try to do same day if we can, but sometimes it may be a couple of days or longer especially during COVID-19. We do not do emergency service at this time.
Calling is the best way to get immediate information. If I do not answer leave me a message. I could be on the phone or working on a garage and not able to talk, but if you leave a message I will call back.
Thank You!
We are located at
4307 Sandy Spring Rd, Burtonsville, MD 20866
Call 301-367-9160